Living in the midwest, it's not too common that you get to meet up with any of the "big name" vloggers like Charles Trippy near your hometown.  Fortunately, for Ohioans like me, Charles was in Canton last night with We The Kings, and they put on an awesome show.
Even though we've worked together on the CTFxC app for almost 2 years now, this was the first time we got the chance to meet in person.  It's easy to see why hundreds of thousands of people subscribe to his daily vlogs –  he's probably one of the coolest guys you'd ever have the chance to meet.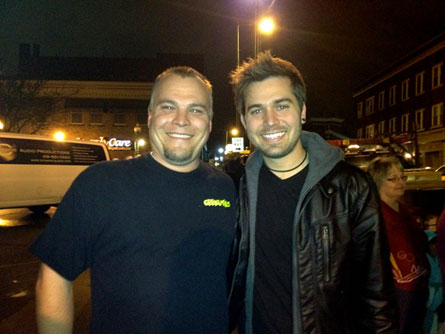 In addition, the entire crew of We The Kings are an amazing lot.  Their show was fantastic, their attitude is stellar – and if you get the chance, you should check them out.
You can find all of their music in iTunes by clicking here.
For tour dates, check out their website by clicking here.